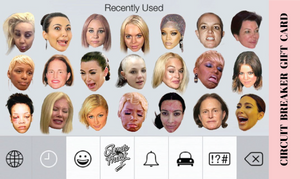 Regular price
Circuit Breaker Gift Card
---
Self Isolation and Working From Home got you feeling bonkers? Us too!!!
Amidst the "circuit breaker" lockdown where all non-essential businesses grind to a halt since Apr 7th. Super Freak has been scrambling to survive, with their only revenue source cut off. But with the extension of "Circuit Breaker" to June 1st, it's become extremely hard for us to ensure our shop can be sustained beyond this.
As we struggle hard to keep it together and make sure we dun close forever. We desperately need your help. We appeal to all who have believed and supported our vision in celebrating individualism and expression. If it is within your means, please consider purchasing a CIRCUIT BREAKER gift card. This will help your favorite shop stay afloat in a big way.
CIRCUIT BREAKER GIFT CARDS are delivered by email to the buyer and contain instructions to redeem them at checkout. Our gift cards have no additional processing fees. They can be redeemed for online purchases at our estore. Or physically at our new brick-and-mortar store at Stamford Court (when we open).  Circuit Breaker Gift Cards have no validity, so you can use them in the months and years to come. Available in multiples with denominations of $10, $25, $50, $100.
We'd like to take this opportunity to say thank you. We are immensely grateful for your support as we weather this storm together.  Please stay safe. Peace