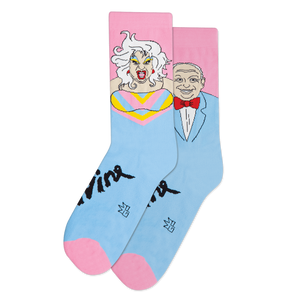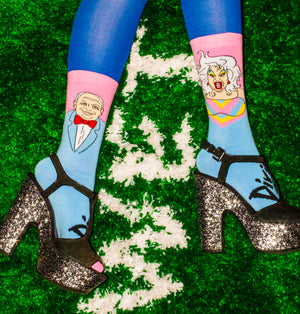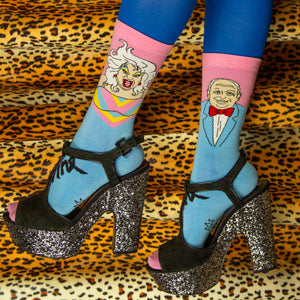 Regular price
DIVINE IN/OUT DRAG
---
On one side, Divine - legendary drag performer and sonic superstar. 
On the other side, Harris Glenn Milstead - the man who was Divine. 
This is the world's first pair of socks to celebrate the art of drag by showcasing the performer in and out of character!
These socks are a must have for fans of Divine, drag or LGBTQ history. 
Designed exclusively for Gumball Poodle by @sarahgdrawsgood
61% Cotton, 36% Nylon, 3% Spandex.
Unisex, one size fits most
Made in USA