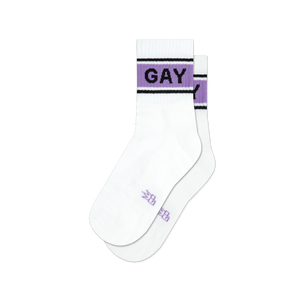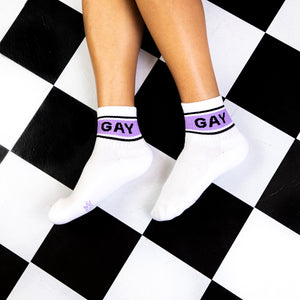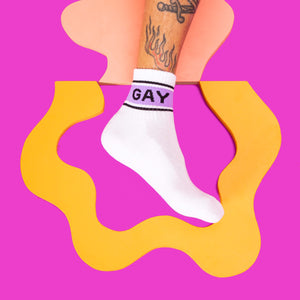 Regular price
GAY - Low Rise
---
We already know you're a little 'light in the loafers', but in case it wasn't obvious enough, lets make sure the people in back know you're a friend of Dorothy 🌈 Sissy that walk in these comfy sleek half-gym socks.
These super-comfy, unisex, one-size-fits-most, Low Rise Gym Socks are made in the USA of Bleach White Cotton with accents of Lilac Nylon, Black Nylon.
70% Cotton, 28% Nylon, 2% Spandex.

🇺🇸 All Our Socks are Proudly Made in the USA 🇺🇸