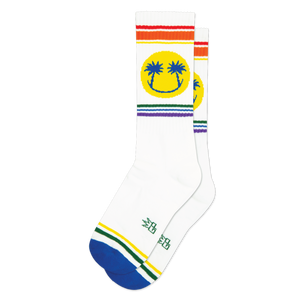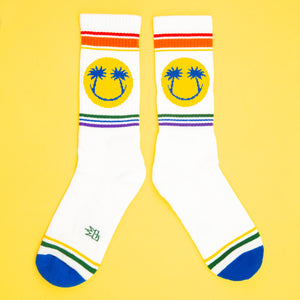 Regular price
HAPPY PALMS - RAINBOW
---
Soak up the sun in these happy tropical gym socks that bring summer vibes all year long. Feel that "first day of summer" high with every step you take in these comfies 😊 .
These super-comfy, unisex, one-size-fits-most, Gym Socks are made in the USA of Bleach White Cotton with accents of Red Nylon, Orange Nylon, Yellow Nylon, Kelly Green Nylon, Royal Blue Nylon, Purple Nylon.
61% Cotton, 36% Nylon, 3% Spandex.