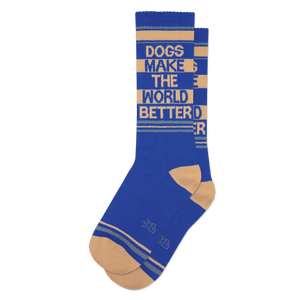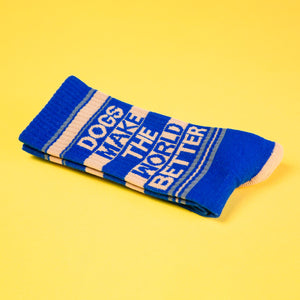 Regular price
DOGS MAKE THE WORLD BETTER
---
If you've met a dog, you surely know the undeniable truth that dogs make everything better. These socks will wait at home all day for you to come home, eager to bring you comfort... just like a dog 🥹 Made from cozy cotton in calming blue, tan and grey.
These wide ribbed socks reach to mid-calf on most folks and fit a women's size 6 US to men's size 15. As a thicker weave, these socks are optimally worn with sneakers and other roomy shoe styles. Machine wash cold, line dry.
Unisex, one size fits most. Cotton-polyester-spandex-rubber blend.
Made in USA