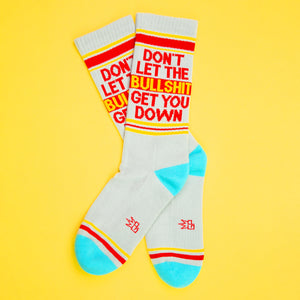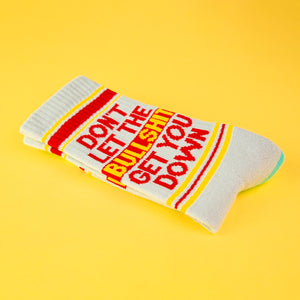 Regular price
DON'T LET THE BULLSHIT GET YOU DOWN
---
Life is a mixed bag, don't let the bullshit ruin your day! Just throw on a pair of fresh socks and laugh through to the other side. We'll keep you comfy while you keep that shimmering optimism 😍 .
These super-comfy, unisex, one-size-fits-most, Gym Socks are made in the USA of Gray Cotton with accents of Red Nylon, Yellow Nylon, Blue Teal Cotton.
61% Cotton, 36% Nylon, 3% Spandex.
Made in USA