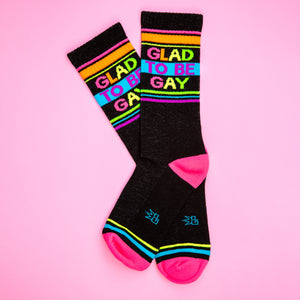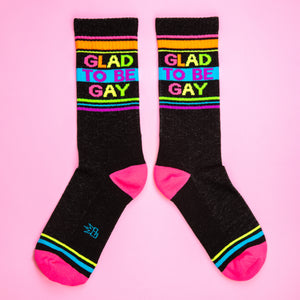 Regular price
GLAD TO BE GAY
---
Nothin' says a gay old time like vibrant colors and wide smiles. Wear these socks with the confidence and pride you were born with. We're glad you're you, and you should be too!
These super-comfy, unisex, one-size-fits-most, Gym Socks are made in the USA of Black Cotton with accents of Bobby Pink Nylon, Neon Orange Nylon, Libby Yellow Nylon, Scuba Blue Nylon, Libby Berry Nylon.
61% Cotton, 36% Nylon, 3% Spandex.