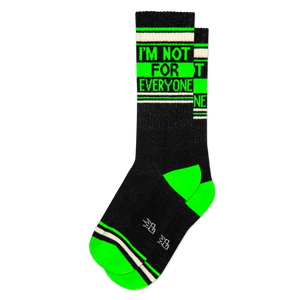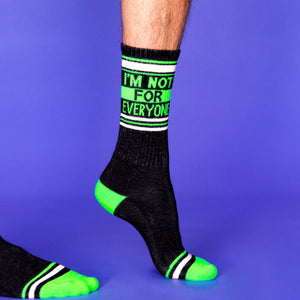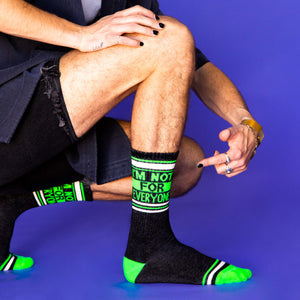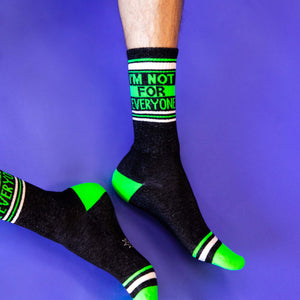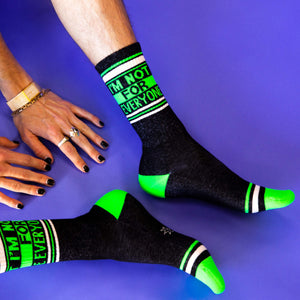 Regular price
I'M NOT FOR EVERYONE
---
Your appeal, while narrow, is intense. You deserve these socks and a pat on the back for being so esoteric!
These super-comfy, unisex, one-size-fits-most, Gym Socks are made in the USA of Black Cotton with accents of Florescent Green Nylon, Cream Nylon.
61% Cotton, 36% Nylon, 3% Spandex
Unisex, one size fits most. Cotton-polyester-spandex-rubber blend.
Made in USA