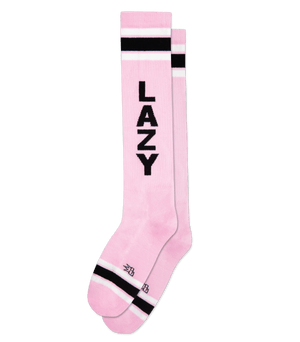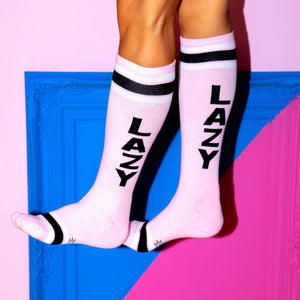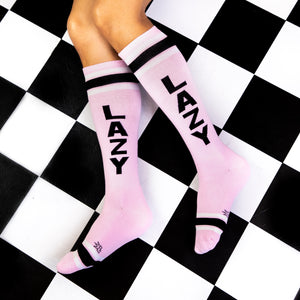 Buying these comfy knee socks could (and really, should) be the last thing you do today. Sure they're **technically** "Athletic Knee Socks" but that does NOT mean you gotta be athletic to fall asleep while wearing these.
These super-comfy, unisex, one-size-fits-most, Athletic Knee Socks are made in the USA of Pink 2 Cotton with accents of Black Nylon, Optic White Nylon.
70% Cotton, 27% Nylon, 3% Spandex.
🇺🇸 All Our Socks are Proudly Made in the USA 🇺🇸