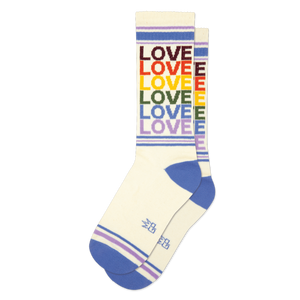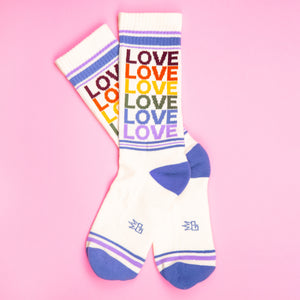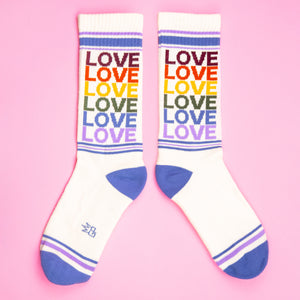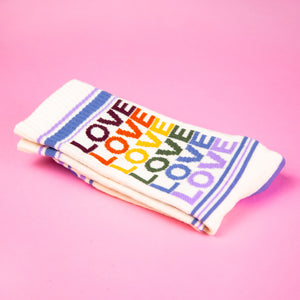 Regular price
LOVE - VINTAGE RAINBOW
---
Sade says Love is Stronger Than Pride. We think Love is Perfect for Pride 🥰. March, dance, lounge or snuggle in these vintage-inspired LOVE socks 🌈 .
These super-comfy, unisex, one-size-fits-most, Gym Socks are made in the USA of Natural Cotton with accents of Maroon Nylon, Rust Nylon, Bean Olive Nylon, Gold Nylon, Denim Nylon, Lilac Nylon.
61% Cotton, 36% Nylon, 3% Spandex.