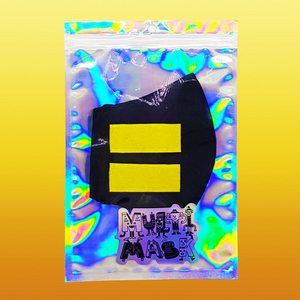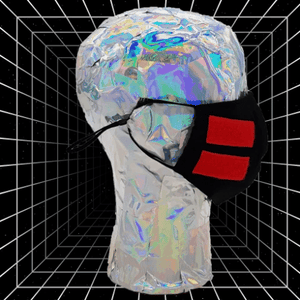 Regular price
MultiMask (Black / Black)
---
MULTIMASK is designed to evolve with you. Our base mask features velcro strips that allows you to easily apply and switch out MULTIMOODZ velcro embellishments to show your unique style and creativity!  
Pick a Base Mask Size (L and XL)​

Add more MULTIMOODZ packs to your collection.

Wear Your MULTIMASK & Make Your Statement. Tag us with #multimasksg to share your Multimoodz mix-and-match creation!
MULTIMASK product info

Hand sewn

2 ply

Made from pre-washed breathable cotton

Pocket for filter of your choice (filter not included)

Mask Colour : Black 

Velcro Colour  :  choose from Black or Yellow or Red or Blue

Soft & comfortable fit

Adjustable ear loops

Size L  :  14cm or 5 1/2" from

 tip of nose to chin

Size XL : 15.5 cm or  6" from tip of nose to chin

Washable & reusuable